Wonderland Real Estate & Investment GmbH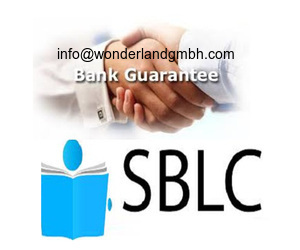 | | |
| --- | --- |
| Established Year: | 2013 |
| Employees | 21 |
| WebSite: | www.wonderlandgmbh.com |
| Address | Enterrottach 6 |
| Telephone: | +4915213717454 |
Wonderland Real Estate & Investment GmbH is an independent, specialist financial services regulatory consultancy, committed in providing practical solutions and with offices in Germany and UK we can offer a globally integrated service.
We provide a reliable financial solution to support all types of commercial projects and business finance.
An industry leader in arranging Financial Instruments and also has an experienced team in providing financial solutions for companies and individuals.
We provide Bank Instruments such as (BG) Bank Guarantee and Standby Letters of Credit (SBLC) Issued with Top Rated Banks for Clients Worldwide.
We are also in need of financial instrument brokers to establish a long business partnership, Our brokers are paid on commission for every successful tranche.
Wonderland Real Estate & Investment GmbH Products